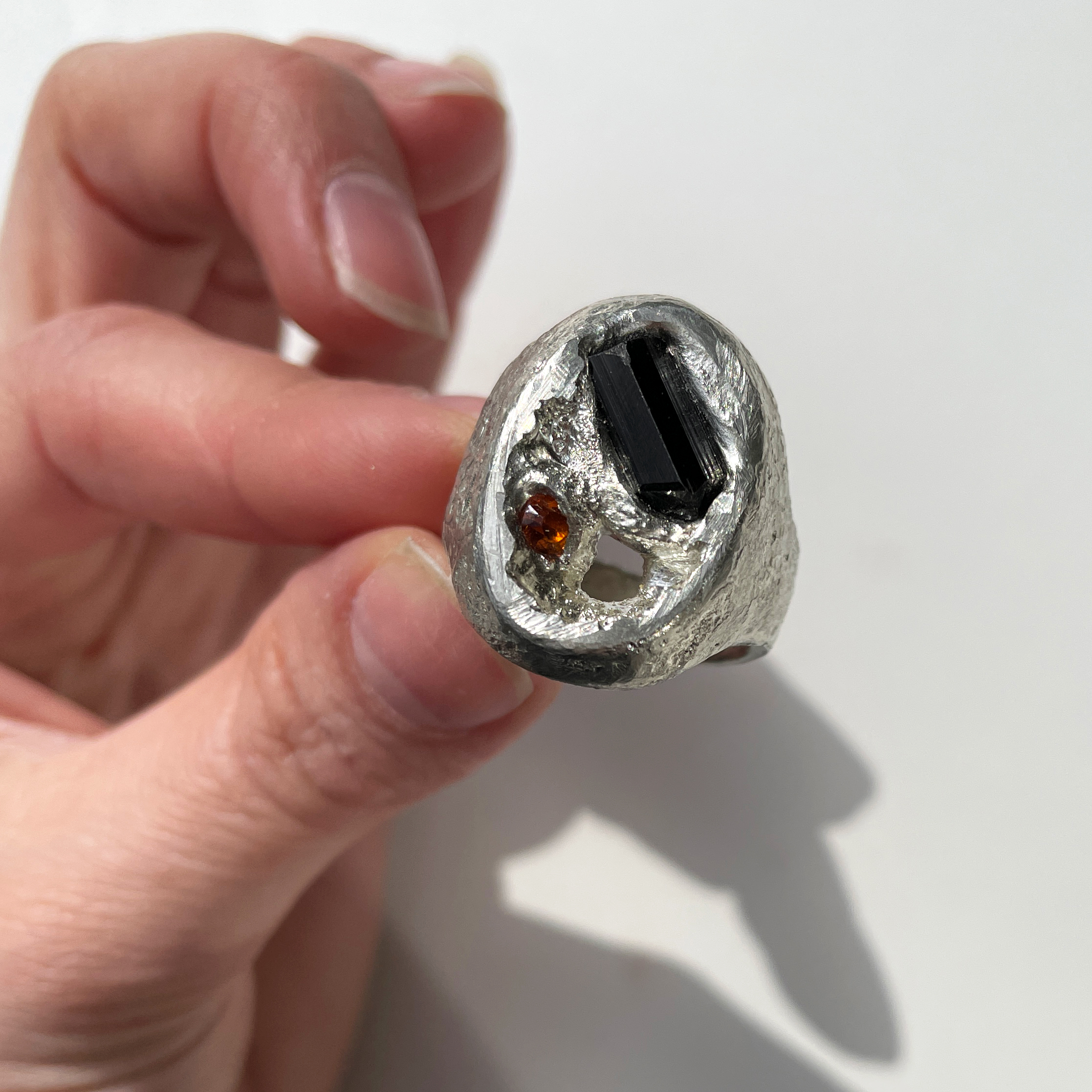 Hover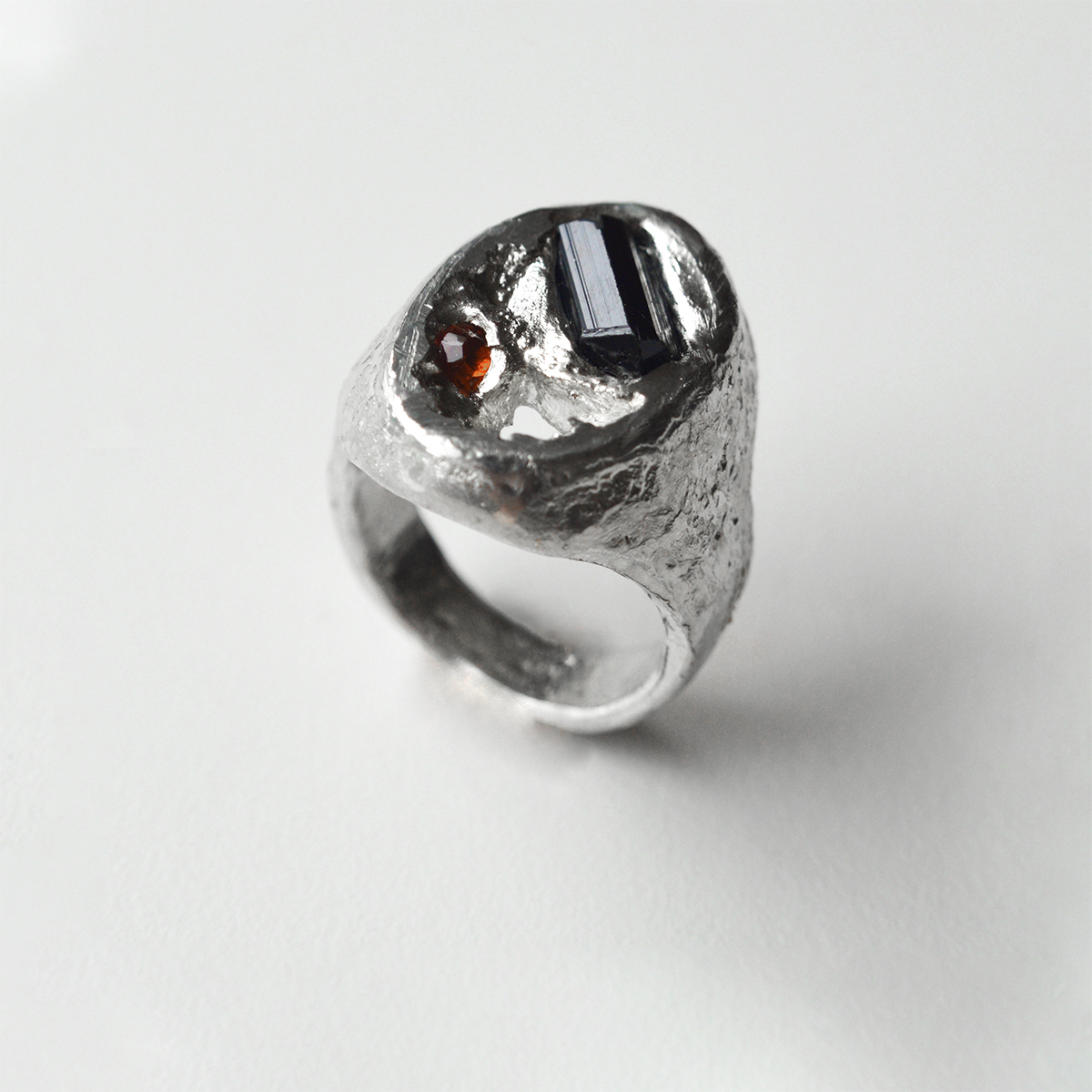 Hover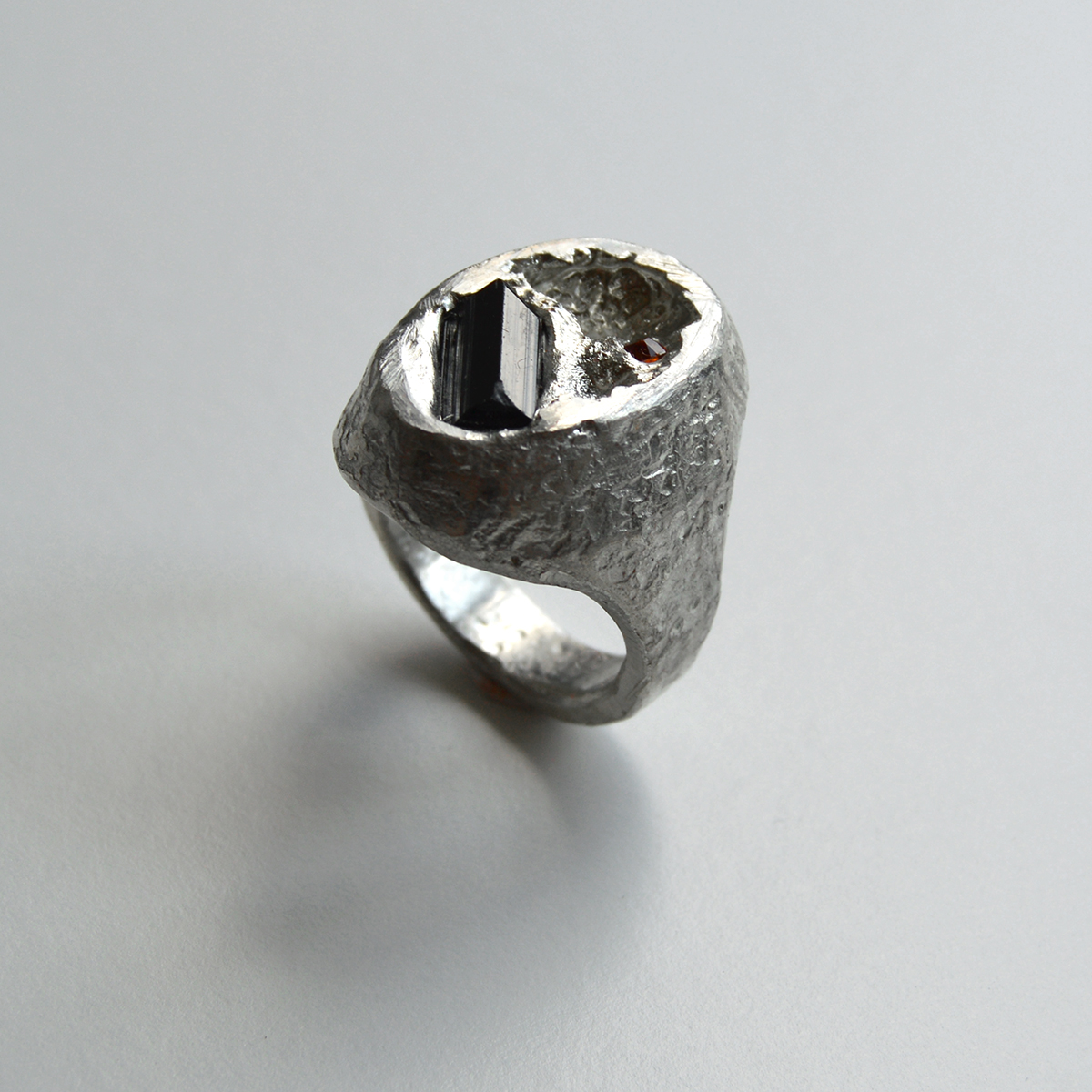 Hover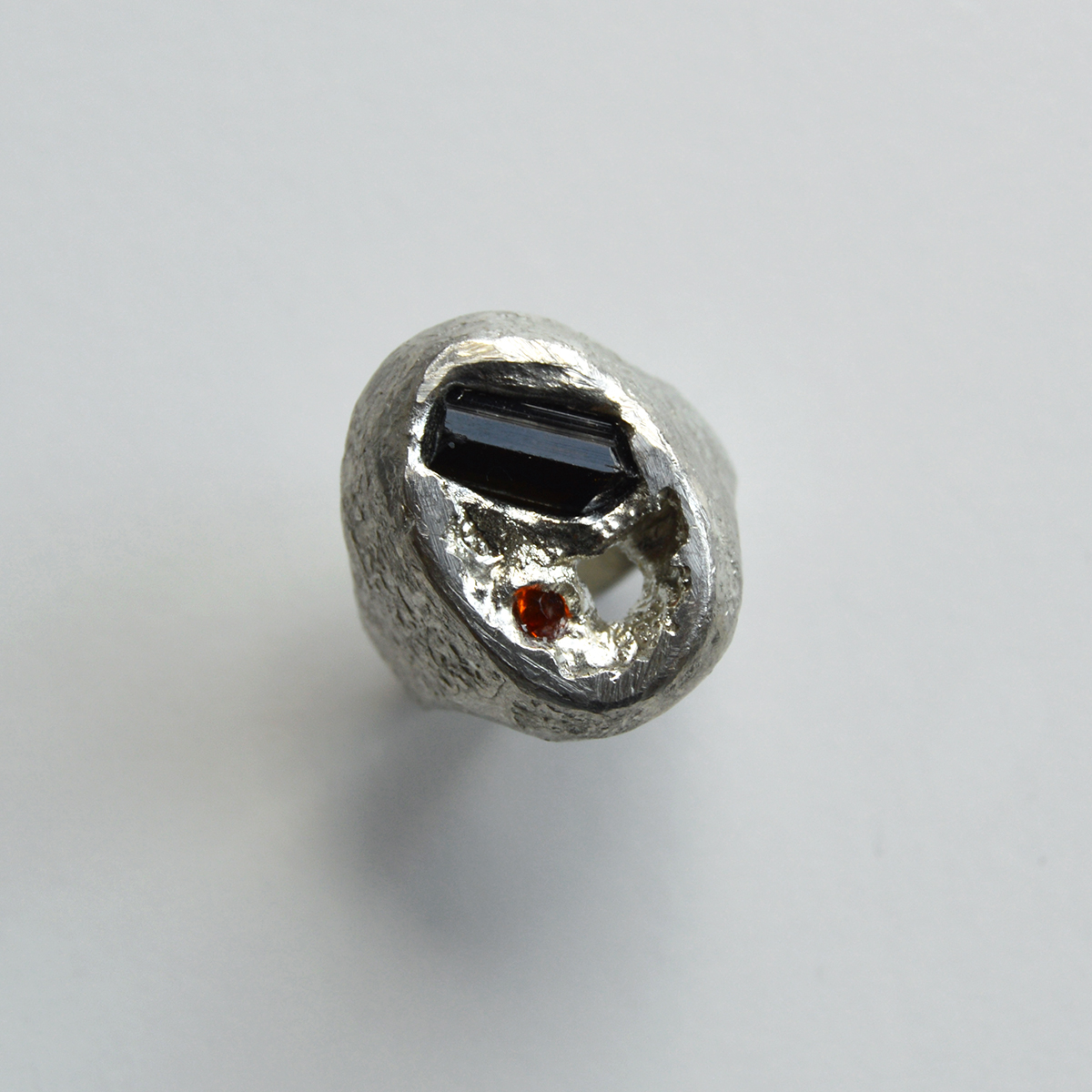 Hover
Defiance
€ 250,00
€250,-
An oval ring that marries harmony and contrast. The round carneol stone obeys the larger form, the greenish, almost black tourmalin, with its black appearance delivers a non-conformistic contrast.
Material: Tin, Bismuth
Stone: Tourmalin, carneol
Sizes in stock: 18.5
View Sizeguide
Dimensions H – W – D in mm:
28 – 15 – 24
The piece you see only exists in its specific size. We prefer to custom-make your piece. In most cases it is possible to make a similar looking piece. By custom order in any size, please inquire.