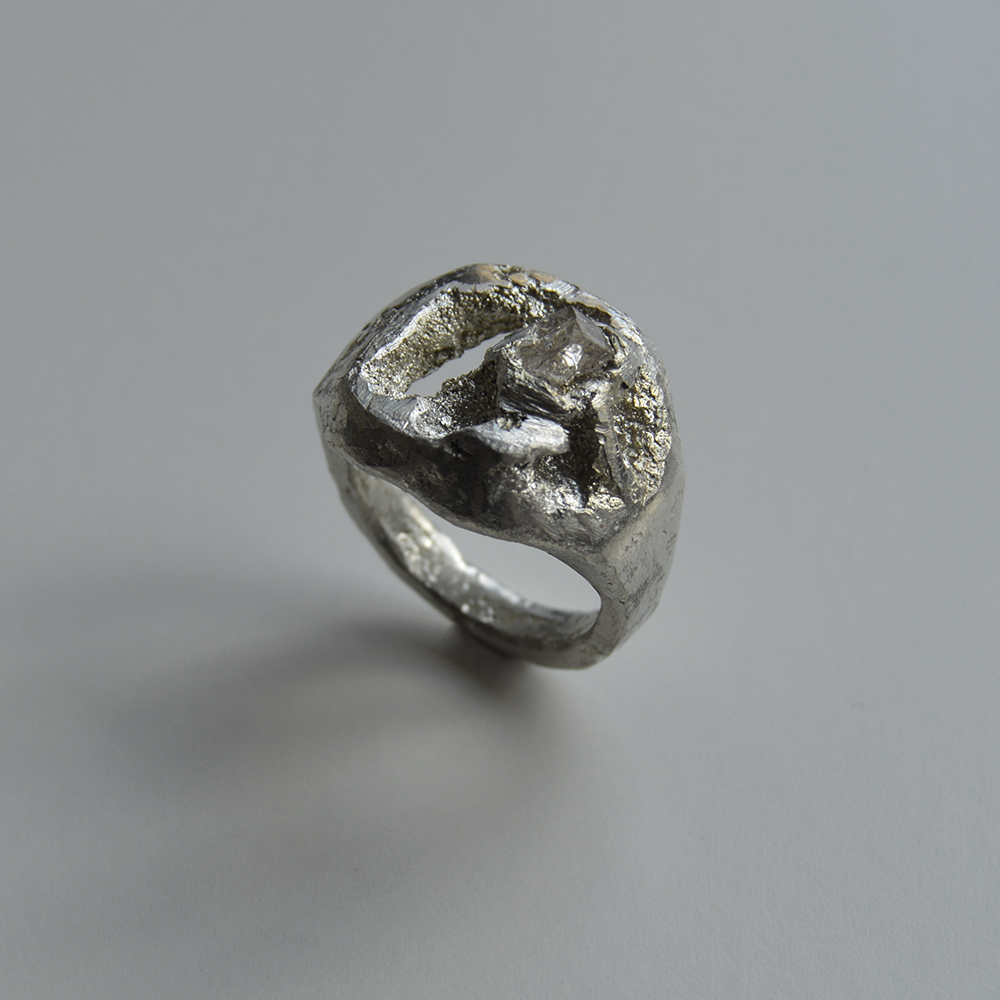 Hover
Intrusion
€ 260,00
€260,-
This rings tells a story of impact. It has a heavy and robust appearance even though the cavity gives it a certain lightness of being. The stone is naturally filled with petrol, which makes it fluorecent. A property that neatly complements the mysterious character of this ring.
Dare to wear this in the club and seek out some blacklight.
Material: Tin, Bismuth
Stone: Petrolium quartz
Sizes in stock: 19
View Sizeguide
Dimensions H – W – D in mm:
 29 – 25 – 20
The piece you see only exists in its specific size. We prefer to custom-make your piece. In most cases it is possible to make a similar looking piece. By custom order in any size, please inquire.