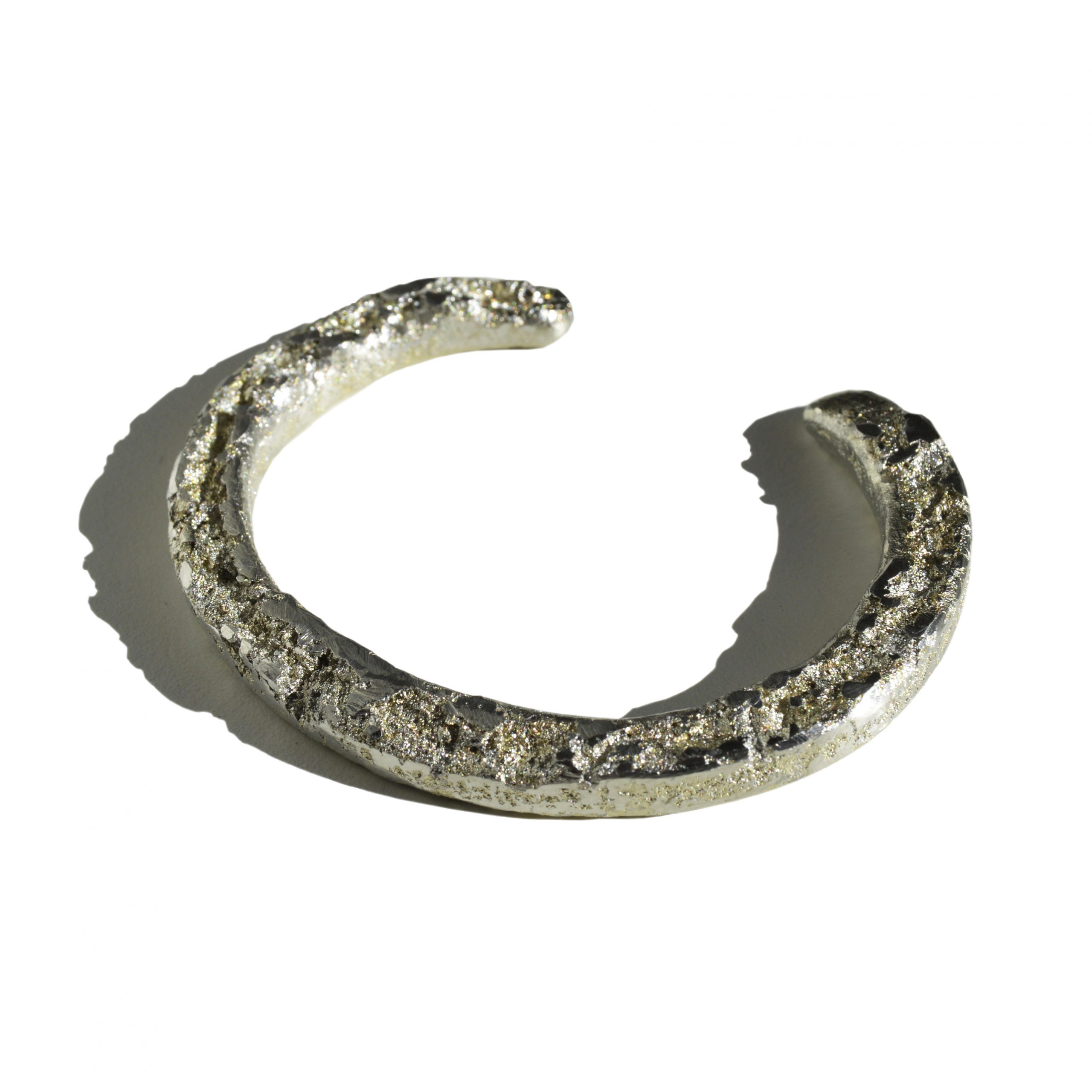 Hover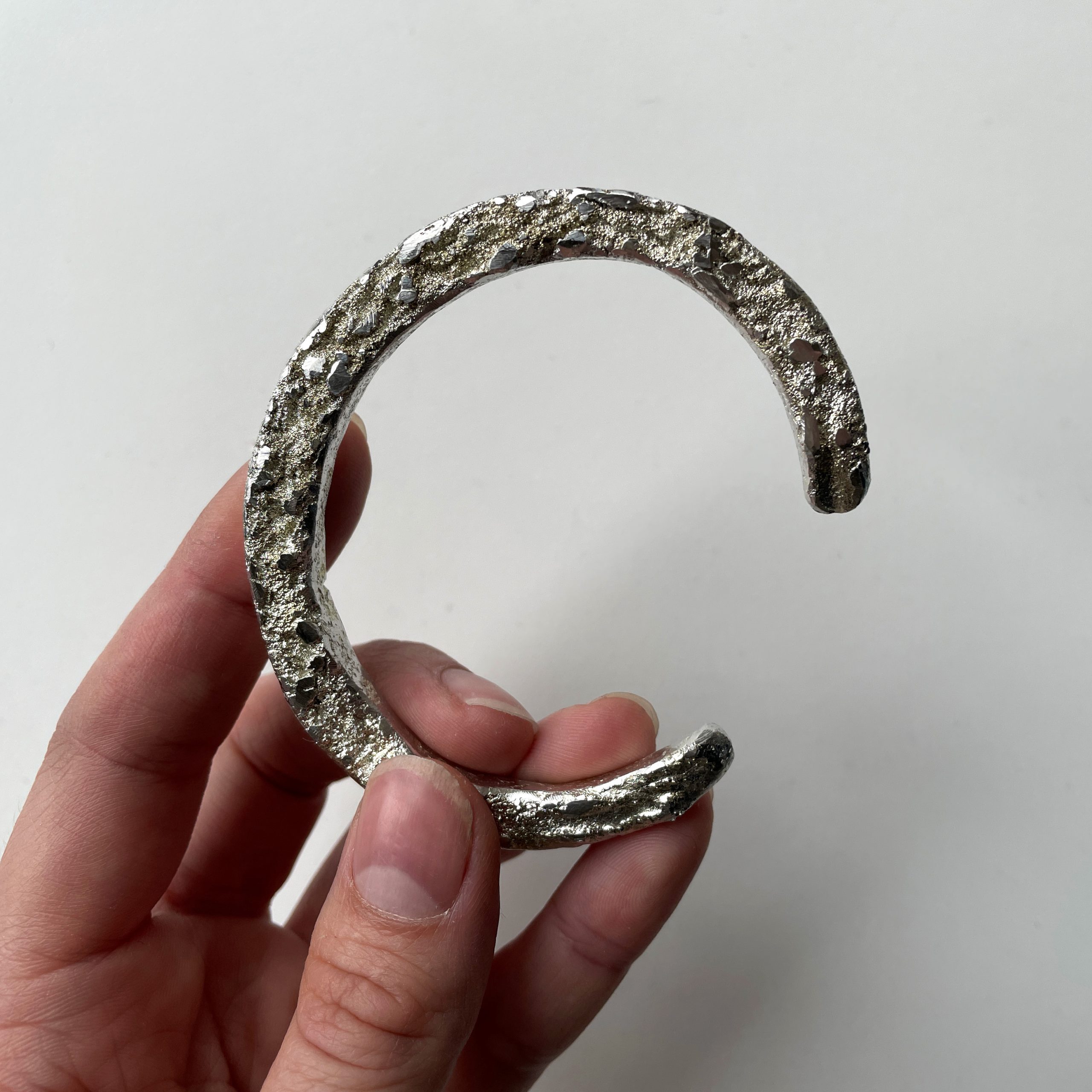 Hover
Morraine
€ 310,00
€310,-
This elongated rectangular ring has a forceful appearance. One could wonder wether its innards are split, ripped or soon to be compressed together. It is to be worn partly over two fingers.
Material: Tin, Bismuth
Sizes in stock: small
Dimensions H – W  in mm:
7 – 7
Inner size and Outer size in mm:
59 – 73
The piece you see only exists in its specific size. We prefer to custom-make your piece. In most cases it is possible to make a similar looking piece. By custom order in any size, please inquire.