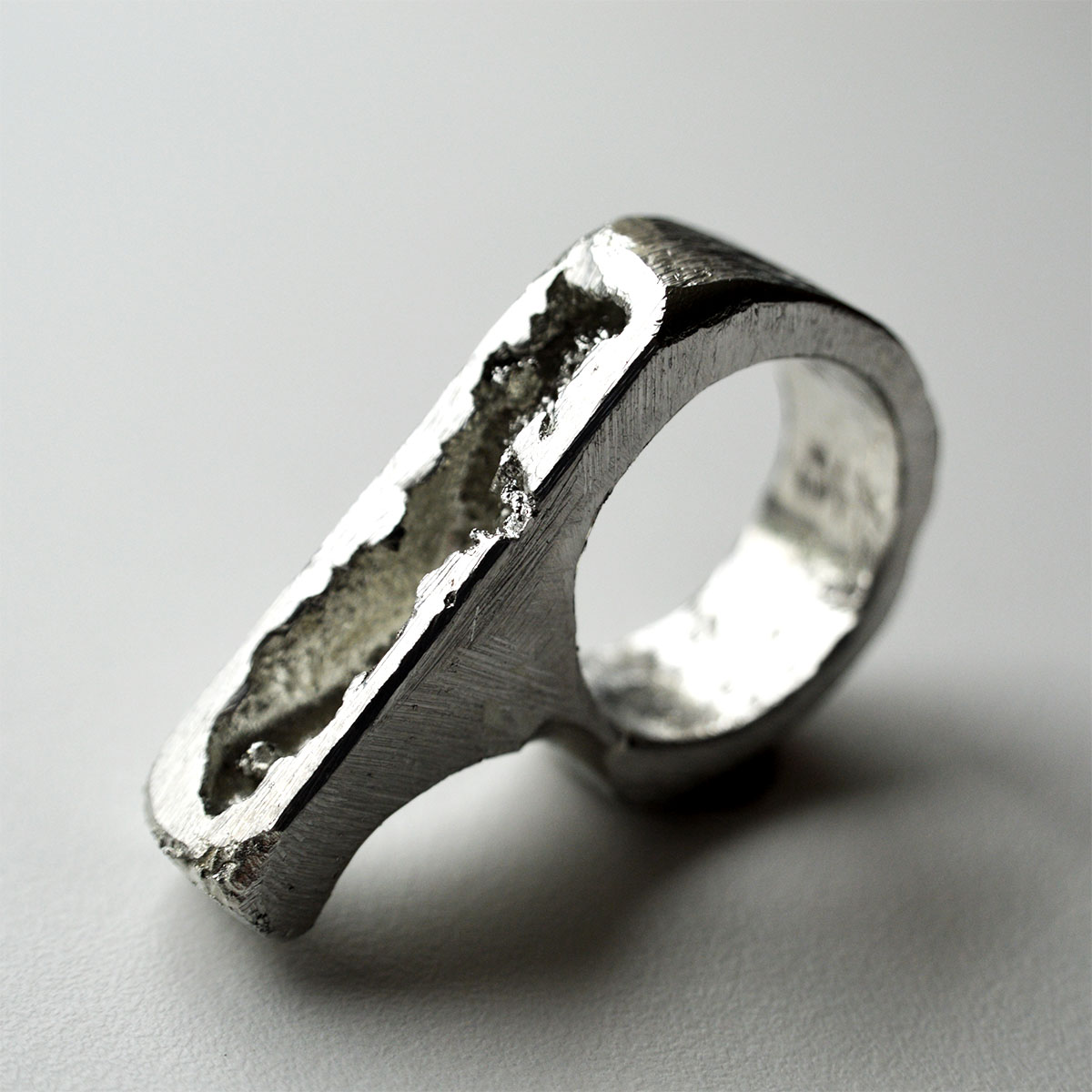 Hover
Ridge
€190,-
This ring embodies the ambivalence between a minimalistic shell, and stirringly blooming innards. It is to be worn over two fingers, thereby forming a eye-catching statement that decorates ones hand in a newly envisioned, albeit subtle, way.
Material: Tin, Bismuth
Stone: –
Sizes in stock: 17,5, 18
Dimensions H – W – D in mm:
22 – 34 – 14
The piece you see only exists in its specific size. We prefer to custom-make your piece. In most cases it is possible to make a similar looking piece. By custom order in any size, please inquire.